Neovox started its history in 2006 at Seongsu-dong, Seoul, Korea
Founder Shin-Hwan Kim was an audiophile and music lover since he was a child. While living his life as a music lover, he became naturally an audiophile before he knew it and has extensively listened to various audio systems including high-end and vintage audio systems. After experiencing cables imported from other countries, he realized the importance of cables in audio systems.
The first cable that he produced under the name Neovox was a low-priced, entry-level cable. After recognizing the limits of copper wires, he decided to produce cables with silver wires in an effort to vivify musical nuances. At that time in South Korea, various high-end cables were prevalent, such as Kimber, AudioQuest, Van den Hul, and Siltech. However, Kim was dissatisfied with the rising prices of imported cables and began to produce high-performance cables at reasonable prices.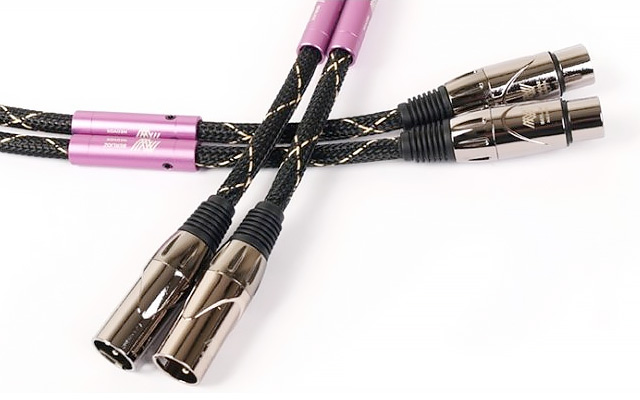 First cable: Verdi
The first cable that Kim launched was named Verdi. As he was well-versed in classical music, he began to name cables by classical composers or musicians. At the time, Verdi was sold in several hundreds of sets even with no distribution network. It was sold only by word of mouth through the members of online communities without any advertisement.
Kim was encouraged by this success and later became a cable producer.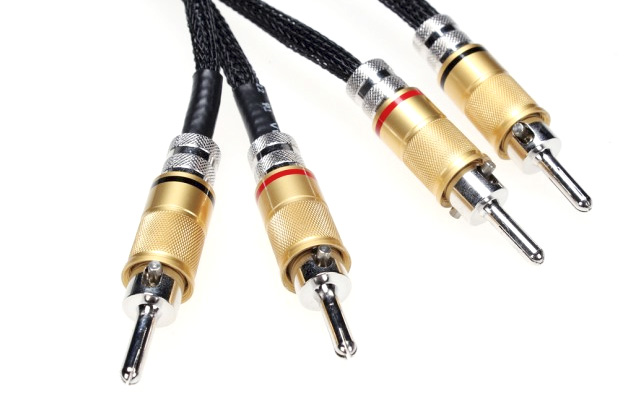 Full-fledged launch: Oistrakh
In 2010, Neovox launched Oistrakh, laying the foundation for the current status of Neovox. This model was also named after the founder's favorite classical violin player.
Oistrakh applied thicker silver plating, splitter damping technology and improved connectors. The silver-plated speaker cable with a braided shield that is fully filled with Neovox-specialized wires in a total of 10 sheathes with separate positive and negative poles achieved great popularity at the time and even turned audiophiles who are familiar with imported Hi-Fi audio systems into Neovox fans.

Major milestone of Neovox : Oistrakh MKII
Since its launch, the Oistrakh cable has become almost synonymous with Neovox, and Neovox launched the Oistrakh MKII. It was the long-awaited MKII version that appeared in about five years since the first Oistrakh was released. This was 2015. It apparently looks similar to the old version, but inside, clear upgrade from the older version can be seen.
Above all, Neovox directly sets conductor and plating rates and produces them in a domestic factory, which is rare among Korean hi-fi cable manufacturers. The manufacturing process of Oistrakh MKII is divided into three sub-processes, which are performed by separate specialist companies. Once the OFC cable is produced, it is silver-plated with a thickness of approximately 2.5μm through a separate silver-plating process. This is at least two-fold thicker than the older version of Oistrakh which was 1.1 μm thick.
The plating company is a manufacturer with a patented technology that has been proven for the best equipment and plating skills in Korea. Once the conductors are bound in 26 strands, one set of cable is completed, which forms the basis of the Oistrakh MKII cable. Every cable is finally entrusted to an insulation processing specialist company and the cables are insulated with PTFE and then completed with shields and jackets.
The Oistrakh MKII cables are produced through three specialist companies for production of conductors, plating and coating with pure silver, and PTFE insulation and shielding. The Oistrakh MKII products have been released for interconnects, speaker cables, and power cords. In particular, the Oistrakh MKII power cord, which was the first power cord launched by Neovox, has achieved a phenomenal success as the best power cord for its price and is loved by many hundreds of users in Korea.
CELIBIDACHE SERIES
Celibidache was produced as an attempt for reversal of the exclusive production of silver plated products in the past. It uses 6N high purity copper wires for the first time in the Neovox line-up. It was a response to the demand of existing Neovox cable users and an attempt to enable sound quality tuning only with Neovox cables in the entire system.
OISTRAKH UR SERIES
Oistrakh Ultimate Reference is the final version of Oistrakh that represented Neovox until Celibidache was launched. Thus, it adopts silver-plated copper wires. However, the purity of copper wires has been improved to 6N class, which is the same level of Celibidache.
Address
(10953) 481, Bogwang-ro, Gwangtan-myeon, Paju-si, Gyeonggi-do, Republic of Korea